Cody Ravalli

CPA

Cody Ravalli, CPA, provides first-rate accounting, tax, and consulting services to individuals and businesses in Brooklyn, New York, and around the country. From bookkeeping to audits and reviews, from tax preparation to tax problems and relief, he provides each client with exceptional professional service and practical financial advice.

Let Cody Ravalli handle all your accounting and tax needs so that you can focus on running your business and providing for your family. Contact his office today to get started with a capable and trustworthy CPA.

More About Cody
Brooklyn-Based CPA for Businesses Nationwide
Cody Ravalli, CPA, provides comprehensive accounting services to Organizations across multiple industries, including S- and C-corporations, partnerships, Limited Liability Companies (LLCs), Limited Liability Partnerships (LLPs), cooperative housing corporations (co-ops), Not-For-Profit Organizations, Individuals, condominium and homeowner associations (HOAs). Cody knows that every organization is different and will work to understand your unique concerns and long-term goals to provide accounting and tax services that are best for you.
Start Free Consultation
Tax Service

Overview

Cody advises clients on a variety of tax matters, including business and individual tax return filings, and offer attestation services to business clients:
Business Tax Returns
Cody works with business owners to minimize their tax liabilities and helps them gain clarity on their assets and liabilities. Above all, he is committed to ensuring that you only pay the taxes you truly owe. Cody has helped hundreds of clients with their accounting needs and has the operational expertise to provide you with any accounting service you require.
Cody Ravalli assists new and established businesses with annual tax return filings. Income tax treatment depends on the business structure utilized by the owner, such as:
Sole Proprietorship
Limited Liability Company
Partnership
S-Corporation
C-Corporation
Business Tax Services
Individual Income Tax Preparation
Cody Ravalli, CPA, helps individuals from all walks of life  – professionals, artists, business owners, nonresidents, employees, and employers – with their federal, state, and municipal income taxes. Count on Cody to expediently prepare your income tax returns, assist with filing online, and work to get you every tax dollar owed to you. As an experienced CPA, he can also advise on matters such as:
Past-due tax returns
Non-filed tax returns
Back taxes owed
Interest and penalties
Correcting mistakes on prior returns
Amended tax returns
Filing extensions
Obtaining your IRS file
Individual Tax Services
Accounting

Services

Cody Ravalli provides a wide range of accounting services to organizations from Dyker Heights to Sunset Park to New York City and beyond, including:
Business and Tax accounting
Income and Employment verification
Strategic Business Planning
In addition, Cody provides each client with unlimited consultations to tackle their most pressing accounting challenges. Cody also offers audit and review packages, assists with new business formations, and advises clients on QuickBook services, including setups, and training. For clients with internal accountants and bookkeepers, Cody Ravalli serves as an outsourced CFO to provide premier finance, business, accounting, and operational guidance for their businesses.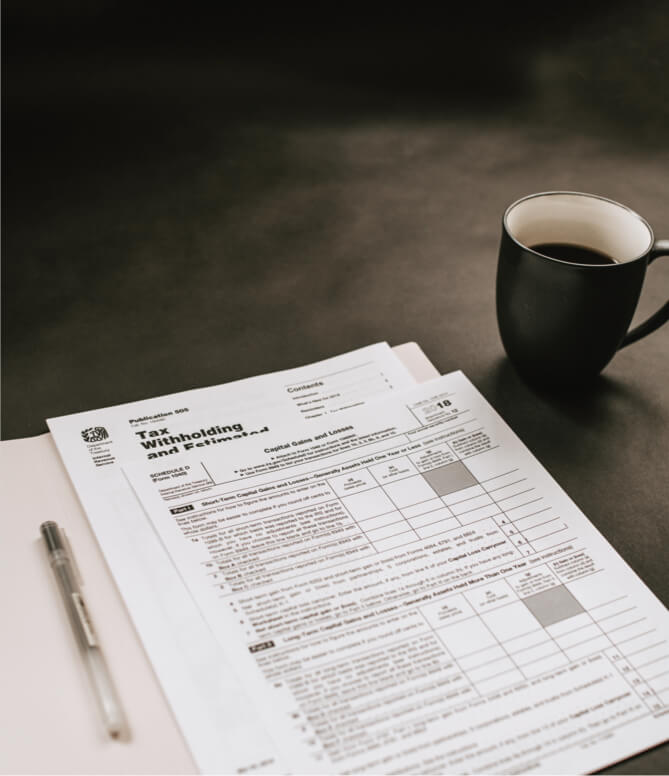 Bookkeeping
When a knowledgeable CPA gets your business's books in order, you will know how profitable your company is, how your money is spent, and have information ready for filing taxes. Cody Ravalli provides the following bookkeeping services:
Payroll
Accounts receivable
Accounts payable
Bank record reconciliations
Trust Cody to keep your books up to date. You will have ready access to your financial records, whether you need monthly, quarterly, or annual bookkeeping. Cody also provides tax guidance and support – you can depend on him to classify each line item on your ledger for the best possible tax treatment.
Why Choose Cody Ravalli, CPA
Cody Ravalli has the knowledge, experience, and willingness to assist with all your accounting and tax needs. Cody's interest in accounting began at an early age – his father is also a CPA, and he quickly completed his accounting studies and the additional CPA eligibility requirements.
Cody has the necessary attention to detail to accurately prepare financial statements and tax returns and the tech skills to handle tax filings electronically. Most of all, Cody was raised in Dyker Heights, and he understands the unique concerns, hopes, and goals of people in the community. When you work with Cody Ravalli, you can rest assured your financial matters will be in good hands.
Start Free Consultation
Contact Our Experienced
Brooklyn CPA
Whether you need assistance with bookkeeping organization or small business or an individual tax return, working with a capable CPA is a wise choice. Contact Cody Ravalli today for a free consultation.

"*" indicates required fields